These tutorial were made by me. Mostly they are for beginner digital painters; my intention is to help them with their first steps. I have some ideas for next tutorials, but I'm open for any suggestions, so if you have an idea for a tutorial that would help you and others, please, let me know and I may do it.
In order to make me more available for these things, you can support my via
patreon
. 
Video tutorial about digital blending for beginners 
Video tutorial for beginner digital artists - the very basics
This video shows you the very basics of the brush usage, like as how the blend it, avoid blurry edges and so on. You can watch how to use hard brushes in a better way.
Video tutorial about smudge tool and soft-edged brushes
Video tutorial for beginner digital artists - Smudge tool and soft-edged brush
In this tutorial video you can have the idea about smudge tool and the clever usage of soft edged brushes. If you want to have smooth surfaces on your digital painting, this is one of the options to make them so.
Short tutorial for digitally painted hair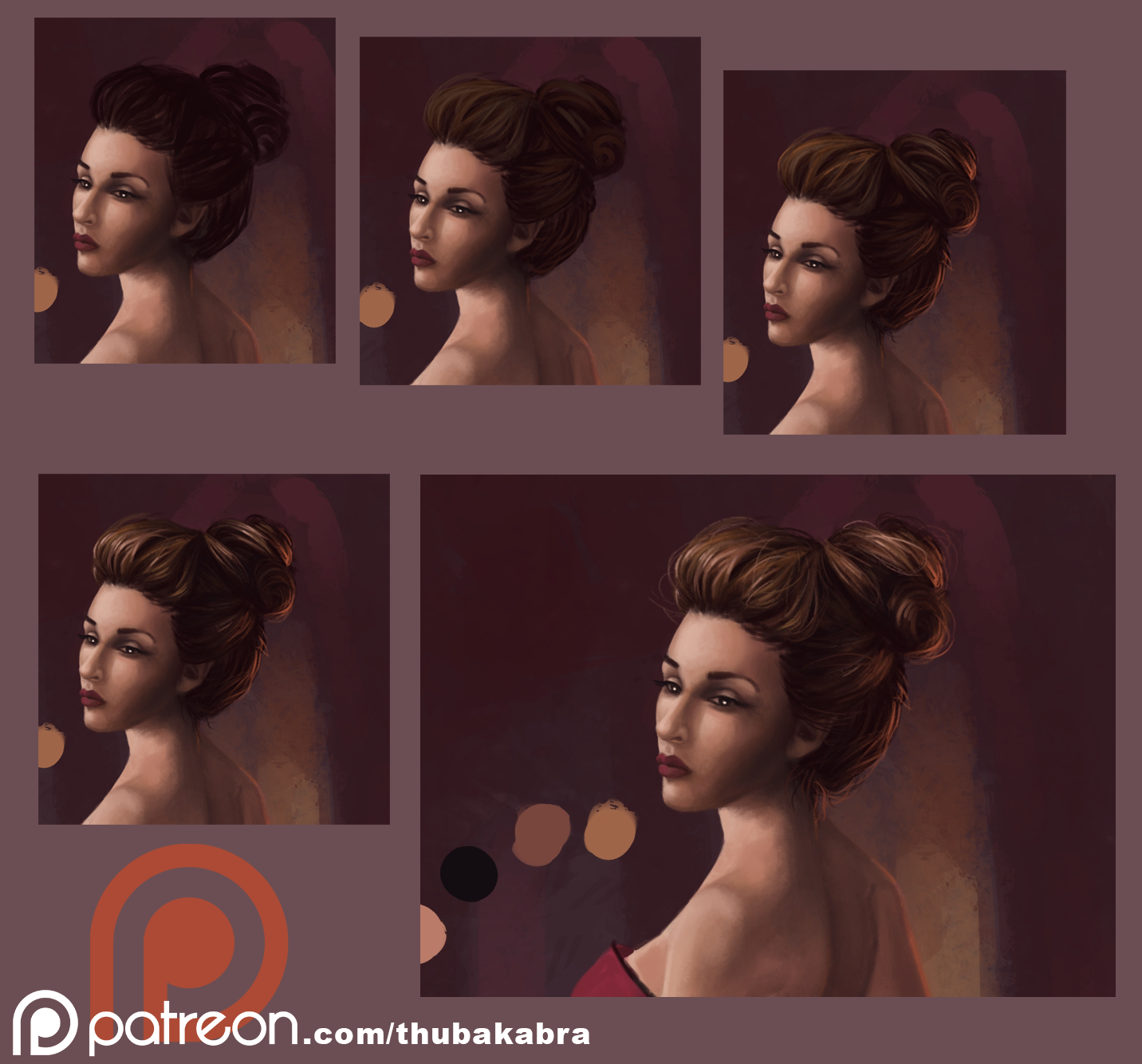 Short tutorial about a method you can paint hair digitally step by step. You can read it here: hair tutorial
Please, note that there is many different ways to make hair. This is only one method I used here. Always try out new options when you are able to, it is lot of fun. :)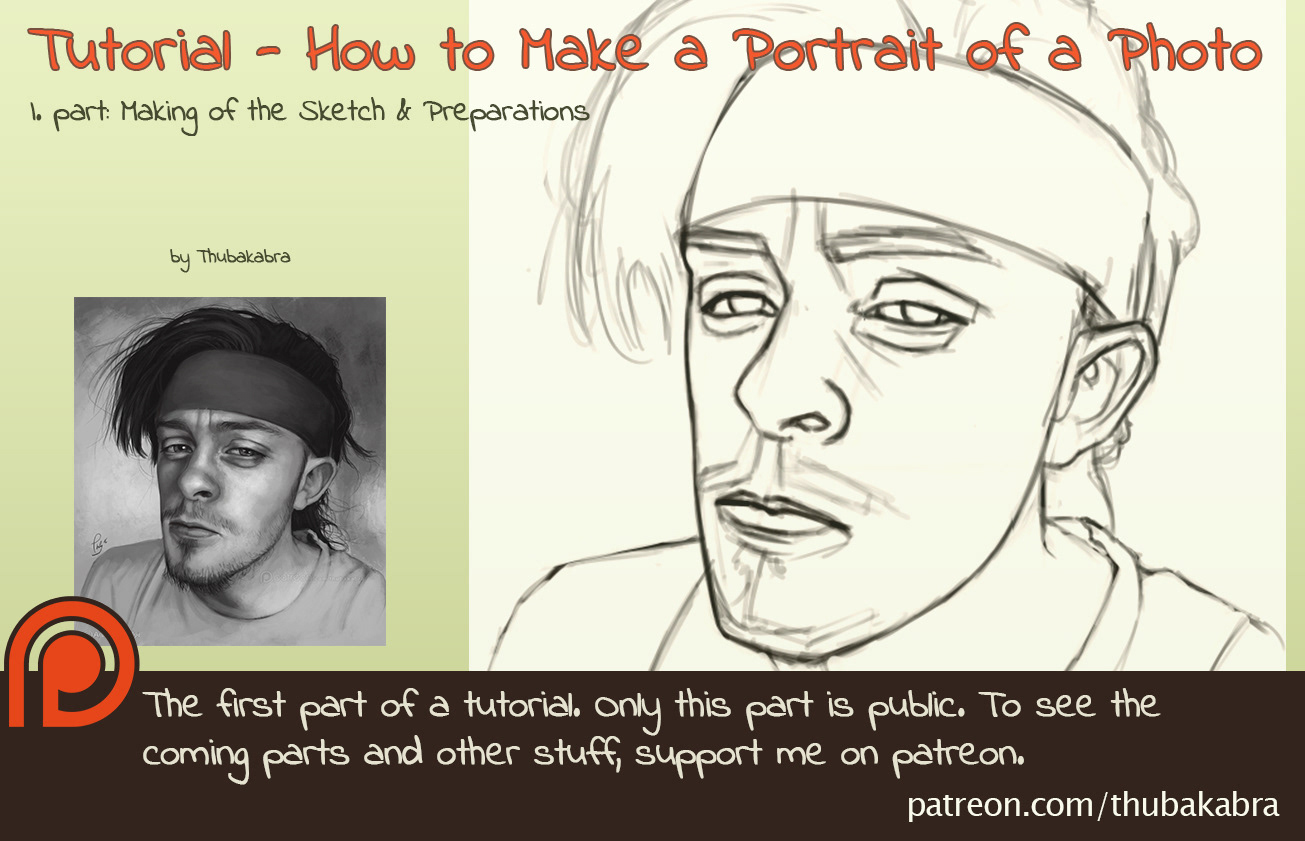 The first part of a tutorial series. By following the link, you'll have an access for a downloadable pdf which can help you a little bit if you're struggled with sketching. This part of the tutorial is can be seen by anyone, however the next part is for those whom support me on patreon.
The tutorial suitable for both traditional and digital medias. 
How to blend the portrait

The second part of the previous tutorial. When you follow the link and you are one of my patrons, you'll be able to download the this tutorial and learn about how should you blend a portrait. This shows one way of it. 
If you're interested in this tutorial, support me with $1+ monthly and you'll see many stuff I don't share on other sites.
Download the PDF here: https://goo.gl/l5QnE7
This tutorial is for digital painters only.
Are you interested in other tutorials? Just let me know by contacting me via the
about
menu, so I have some idea what should I do next.