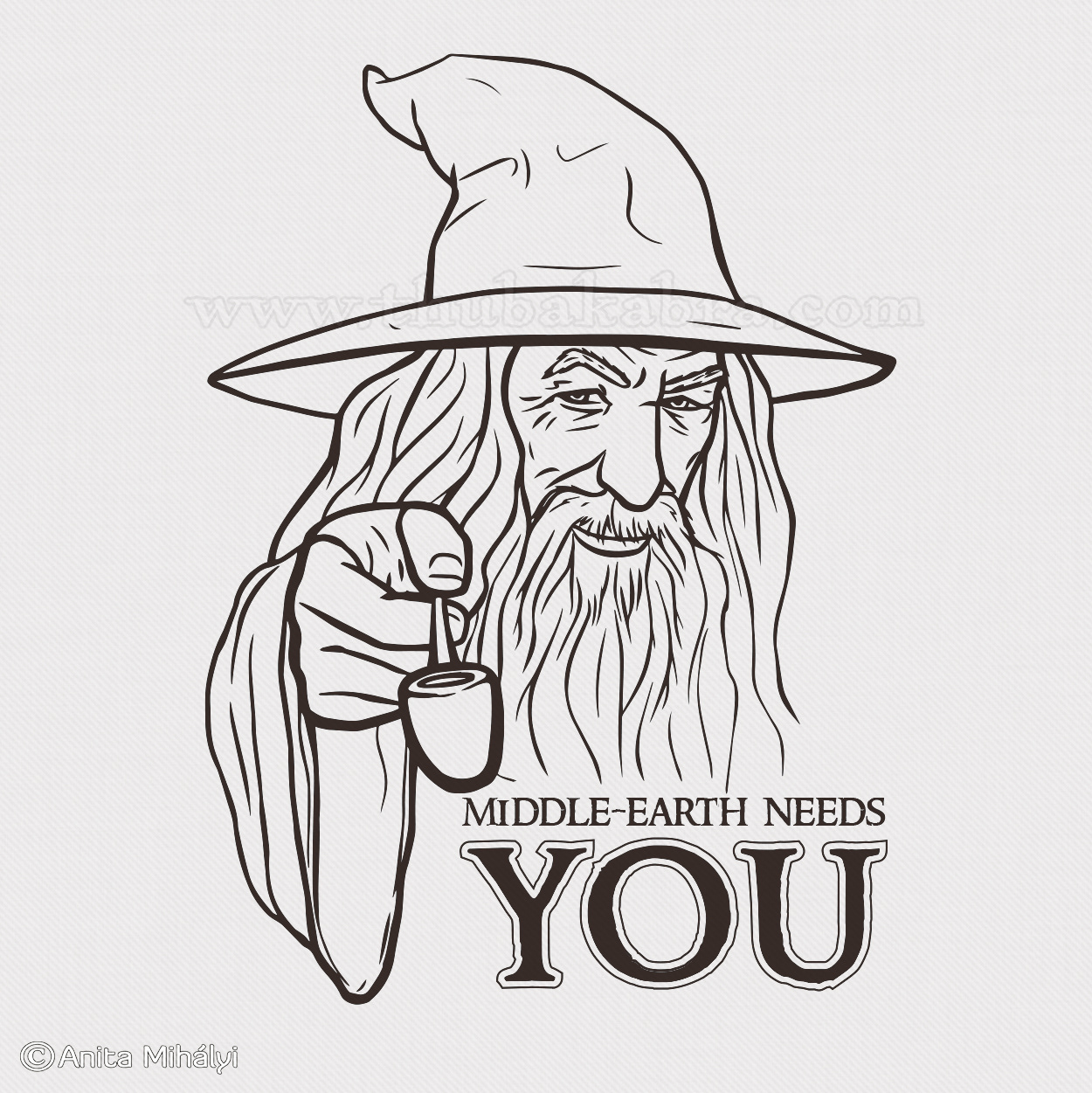 I've been asked to do this T-shirt design for the same
Tolkien Birthday event
. It's kinda a limited edition and as far as I understand, only organizers got this T-shirt. It's been a huge fan to making a Gandalf-Lord of the Rings themed design since I'm a real fan. 
I also git a T-shirt like this and I love it! 
I only regret that I wasn't informed about the design going on a dark shirt, so the white lines seem too thick on it. Doesn't matter, it still looks amazing! 
Sketches were made in Adobe Photoshop, the final design in Adobe Illustrator.