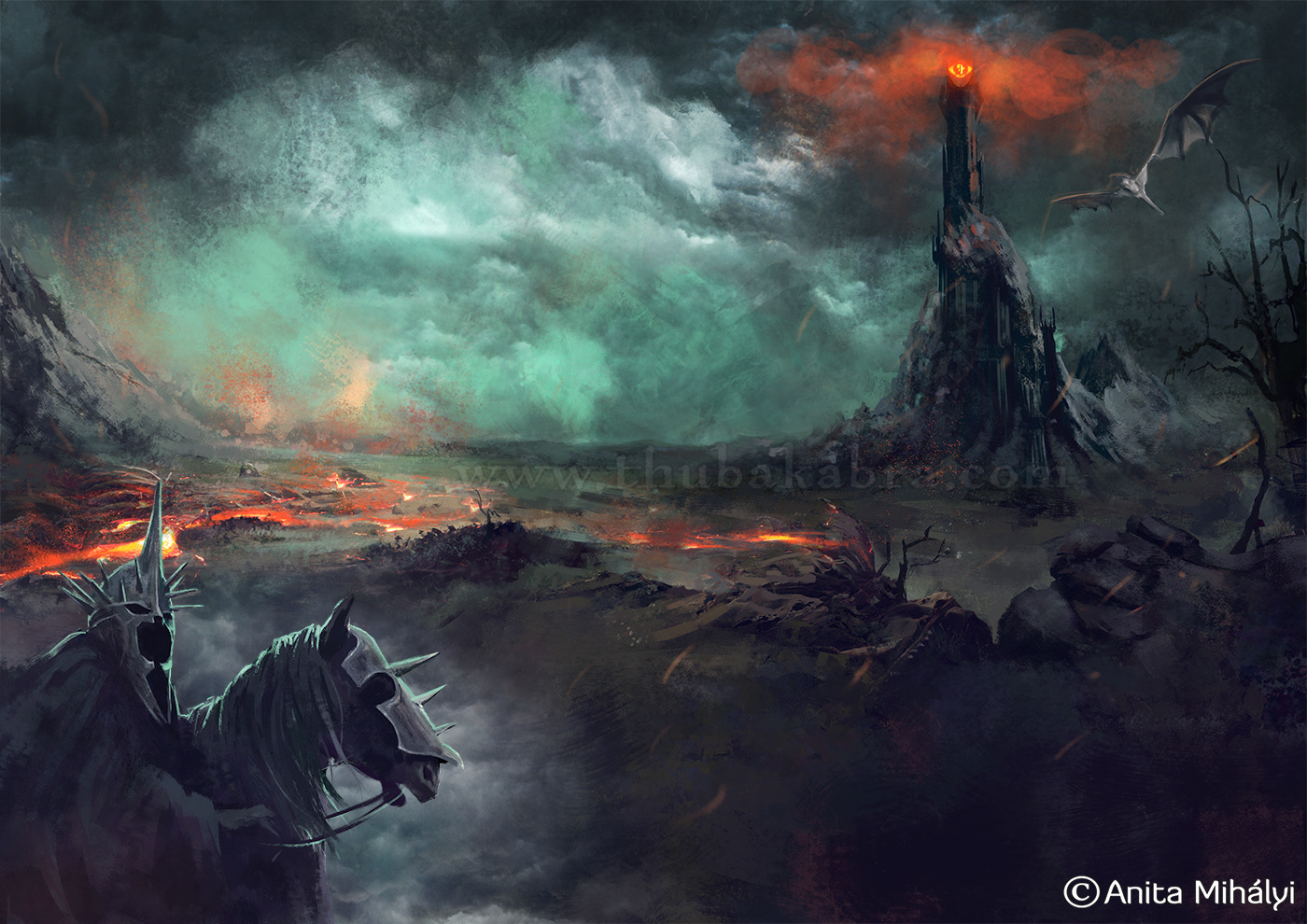 Every year the Hungarian Tolkien Society (I'm not sure about that translation...) celebrates the famous writer's, J.R.R. Tolkien birthday. This year I was responsible for graphic elements for the main event. That meant a basic graphic element that can be varied for several platforms: Facebook, ads and eventually, flyers.  
The text you see on these graphics is Hungarian, so it may make no sense to you. 
The most important thing you should know about these that the main subject were "Bad Boys", aka Nazguls, orcs, Sauron and Saruman. I worked on these main ideas.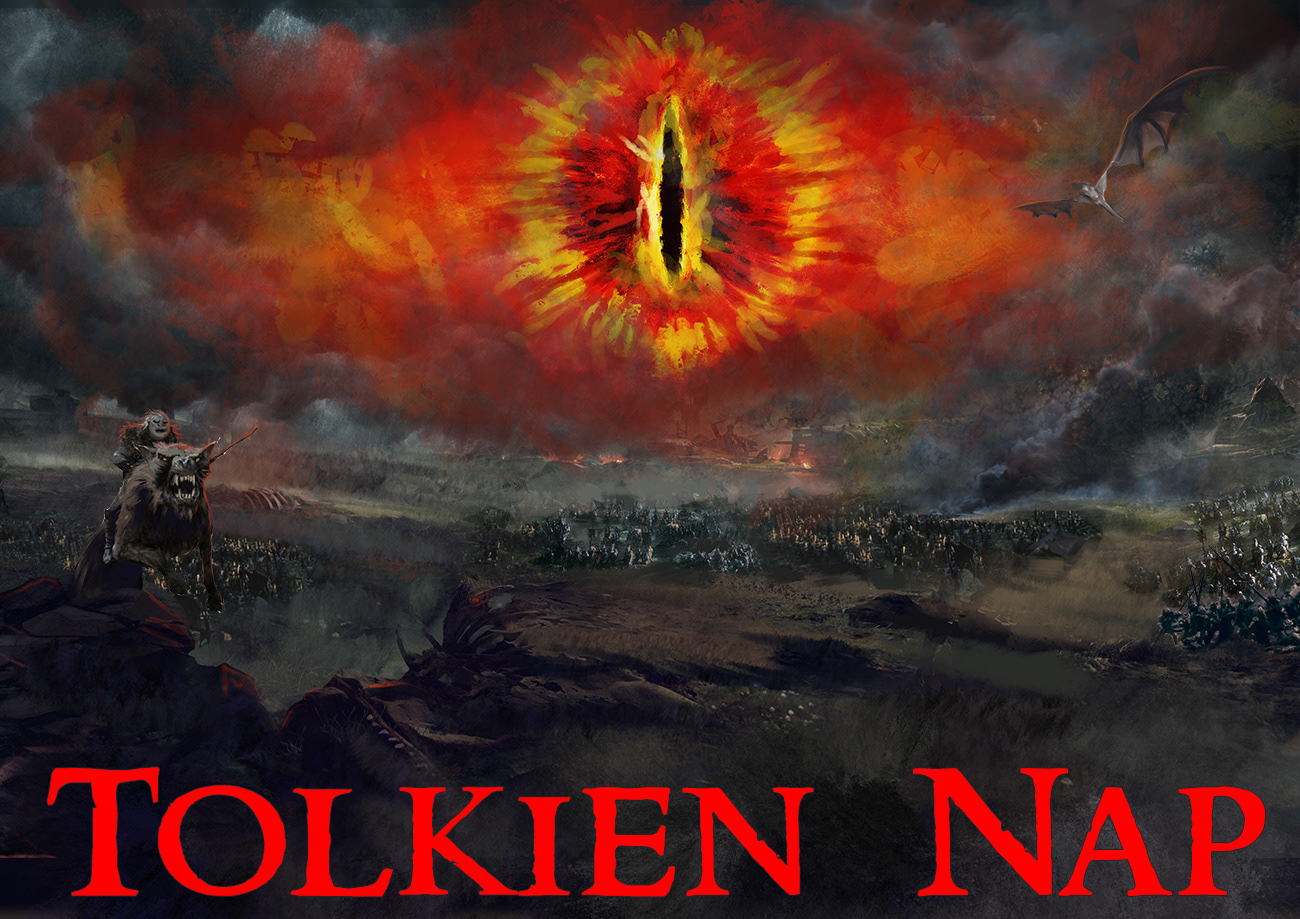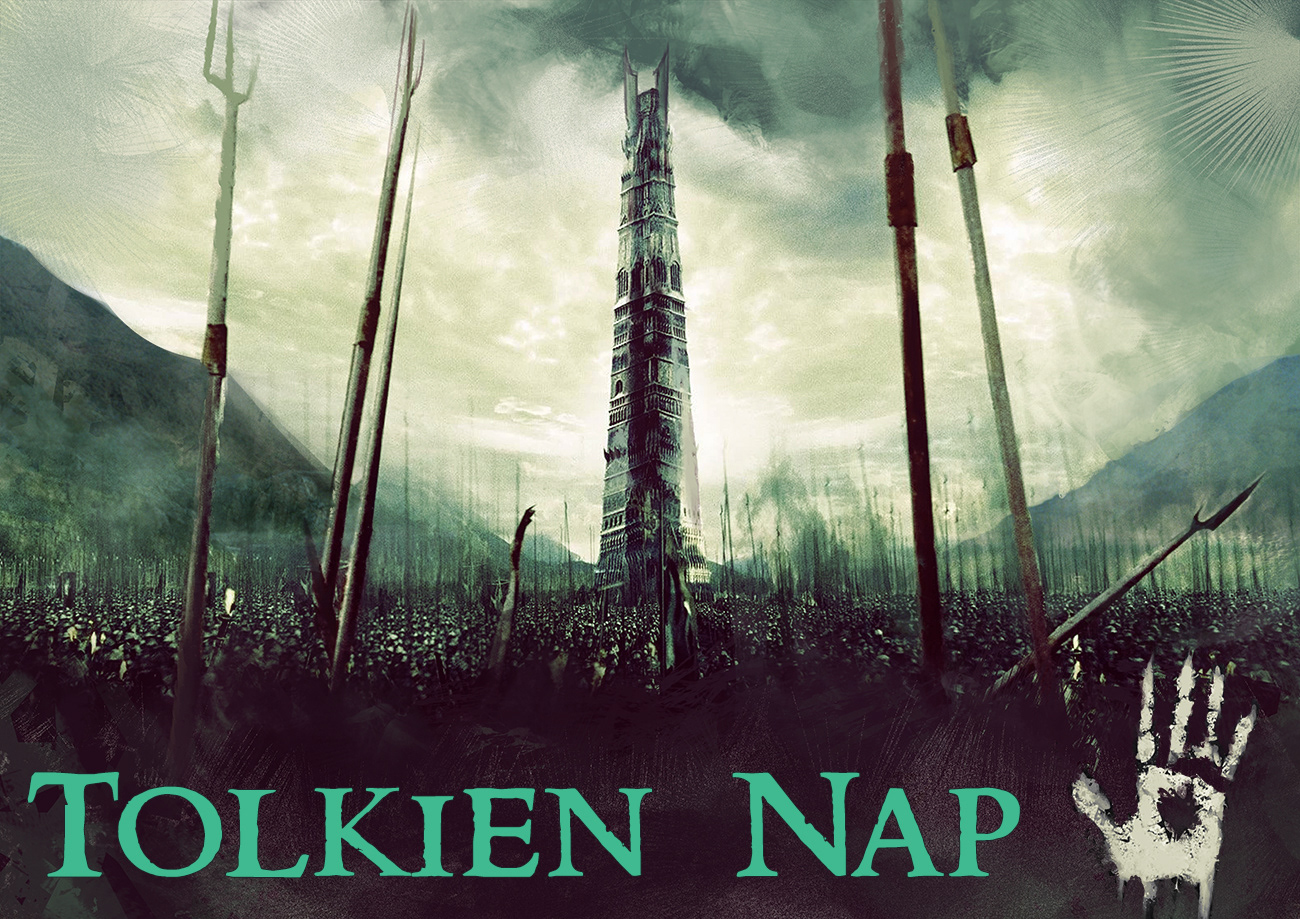 These two were another concept for the basic graphic element. I liked this dark-red one but wasn't the one that been elected for the event.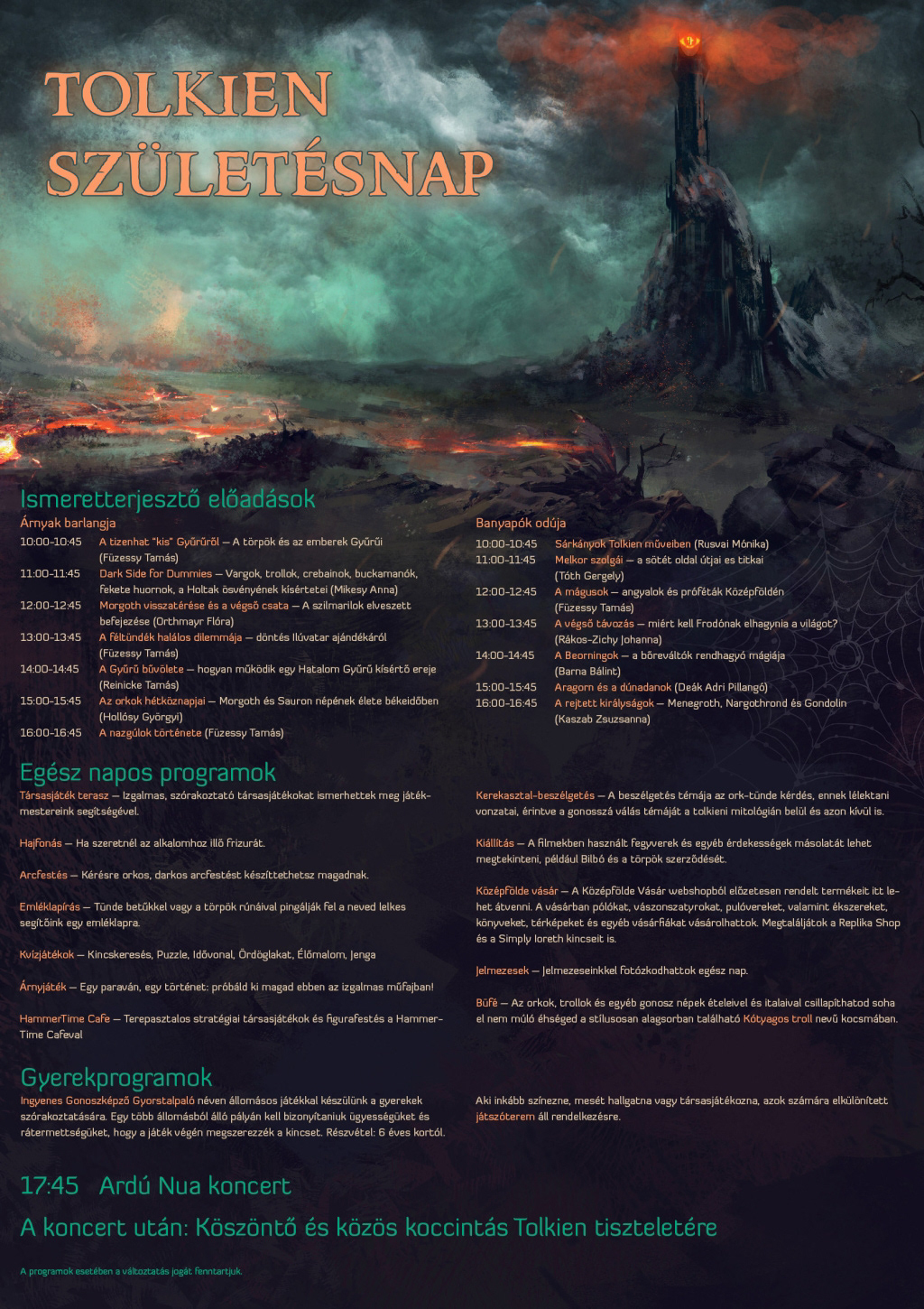 I'm really proud of this flyer that helped guests find the program they may seek. Was a lot work to find out the best way of doing this one. Looked really nice printed. :)