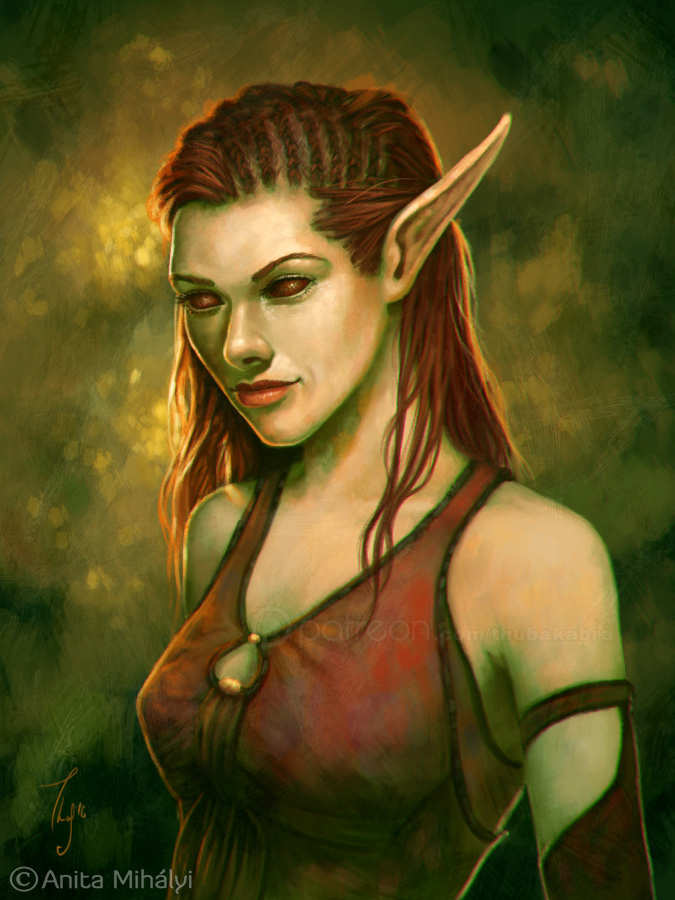 It started as a blood elf but turned into something else. And this is not the first painting of her. Back in 2009 painted the first version and was really proud of myself. Later I realized that it's so far from good... therefore I made a repainted version of her to see how much my skills were improved since then.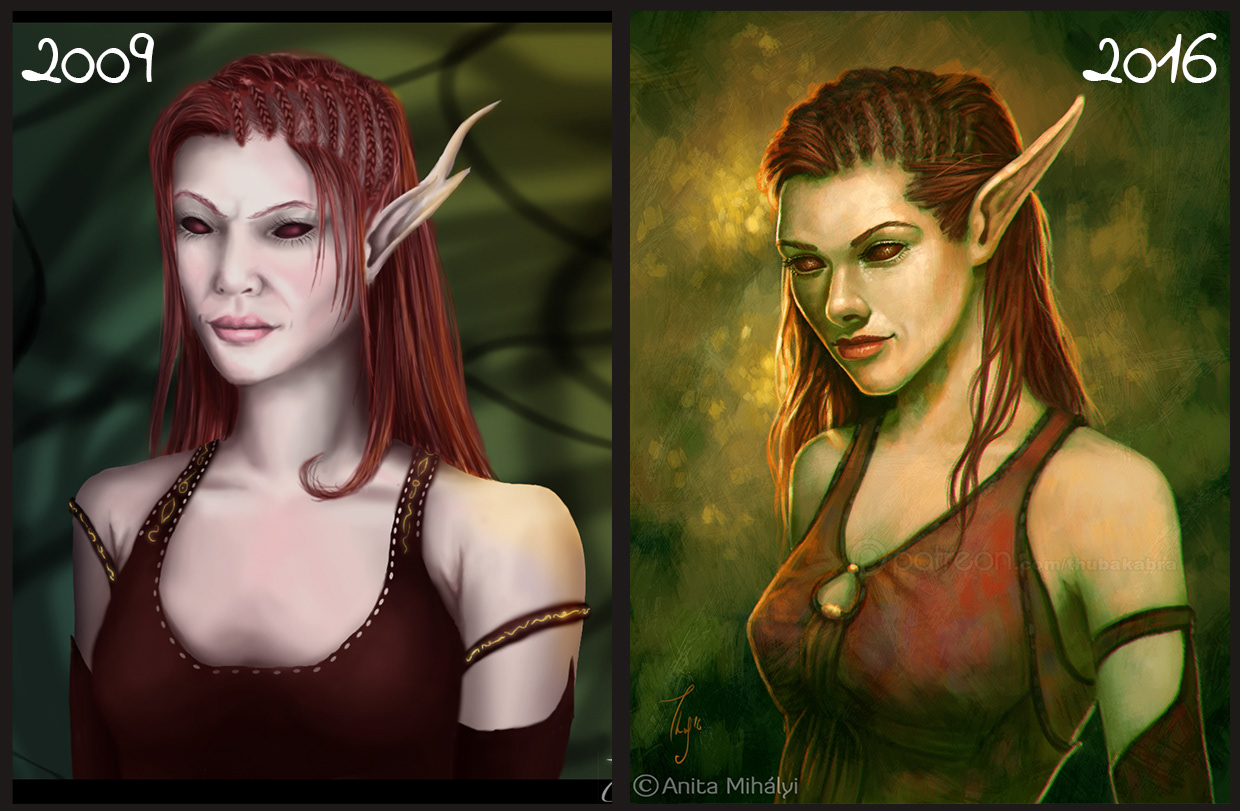 I like this new version of the "blood elf". It's more dynamic, has better colors and better anatomy for sure. I was glad to see that my digital-painting-skills improved in that 7 years although half of those years I preferred pencil drawings more. 
Now I use my digital pen most of the time. I love doing digital painting, illustrations.