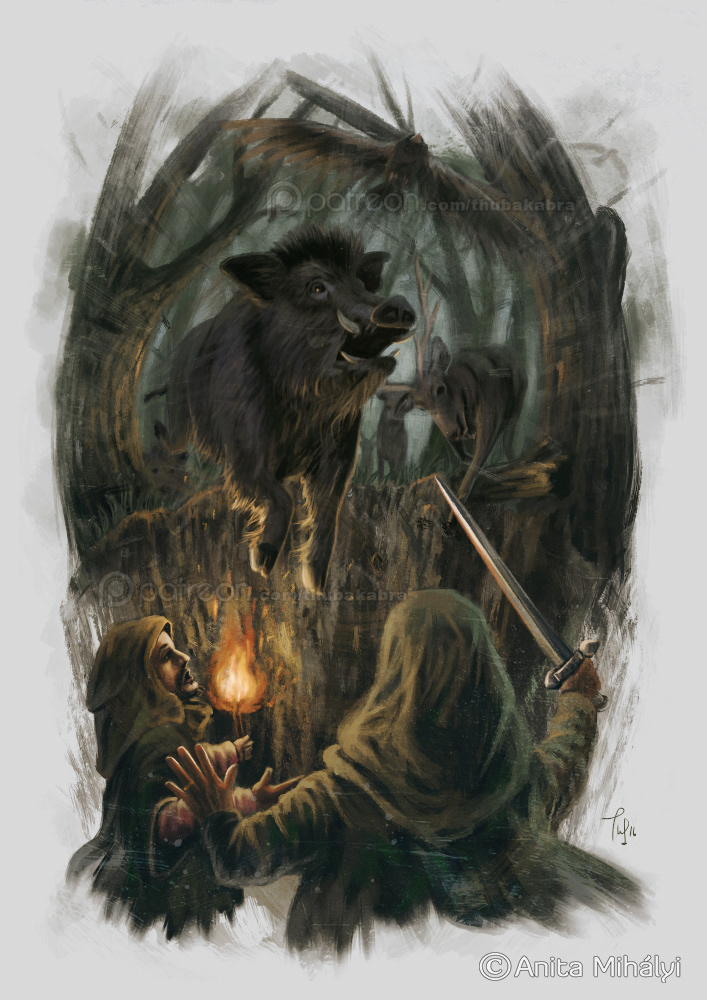 This is the basic art I made as an illustration. The ask was to have on it a lot of dynamic, as the boar wants to j
ump on us. 
After I put the titles on it, I realized that
more
changes are necessary to be made to have the right effects as a cover design. I'm not master in the world of typography, but had a lot of fun with it.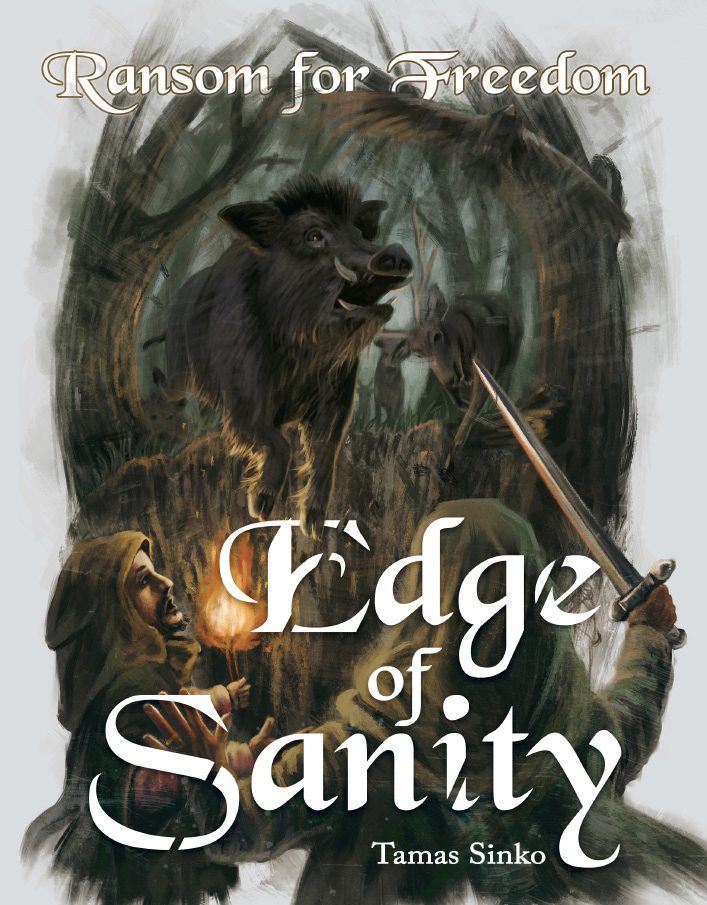 There is an activ campaign too, to have this book in an English translation. Please, check out the interesting offers for this campaign here:
Ransom for Freedom campaign