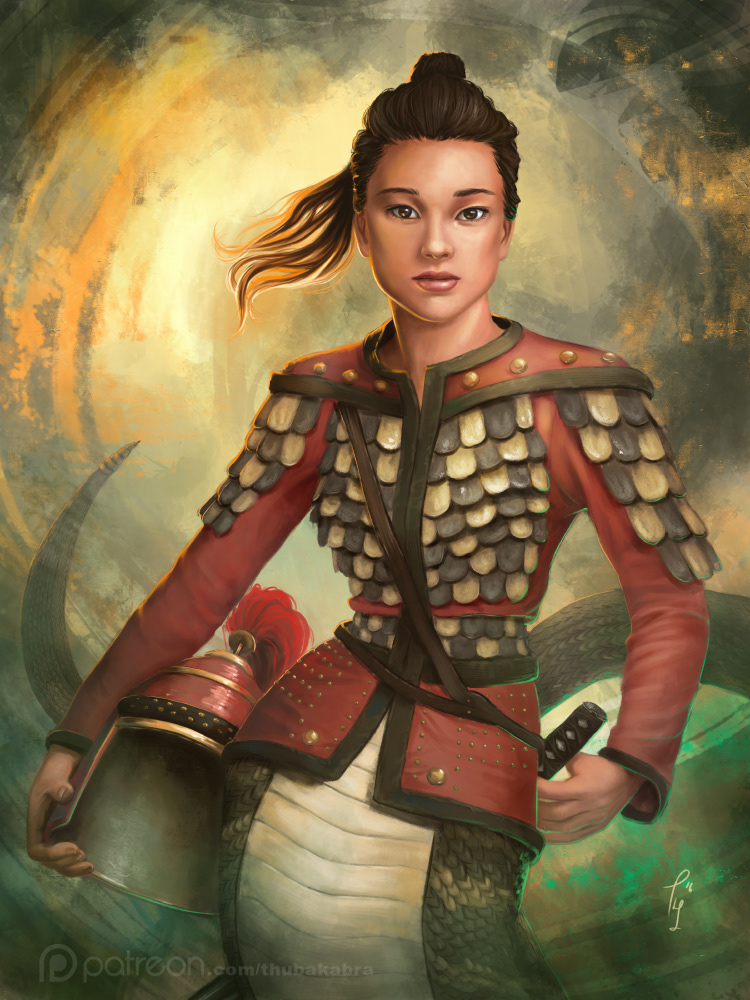 Commissioned digital character illustration for a novel named Bangfea. She's a lamia (so has a snake tail instead of legs) and a strong warrior. Her armor and sword based off of Korean designs which is something I always wanted to try out.
Also worth to mention that I just love to make illustrations for novels. Always an interesting process to learn how the author imagines a character of their and how they want to show that character to their audience. 
That means sometimes lot of details which is hard to follow but eventually makes sense to me. It's really a great process I really like, making novel illustrations.
First sketch for Bangfae illustration. It shows only the very basics of her.